On June 8, around 10 am, our expected guests from Macedonia, Spain, Turkey and Spain arrived. We welcomed them, as required by Polish custom – with bread and salt, and then showed them around our school. Then the guests walked along the lane of our students to the gym, where they watched vocal and dance performances prepared for them. We offically started our project by hanging all the partners f;agsAt the end of the ceremony, we danced a Polonaise together. Then we toured our school and showed it to our guests. We know from the interviews and the visible reactions of our guests that the school and the students made a great impression on them.
Next, it was time to choose  the logo of the project. 
The first day it was time for decisions, debates as well as raporting on what has been successfully carried out and what still needs to be done.
The less official part started in the evening with a tour of Bydgoszcz.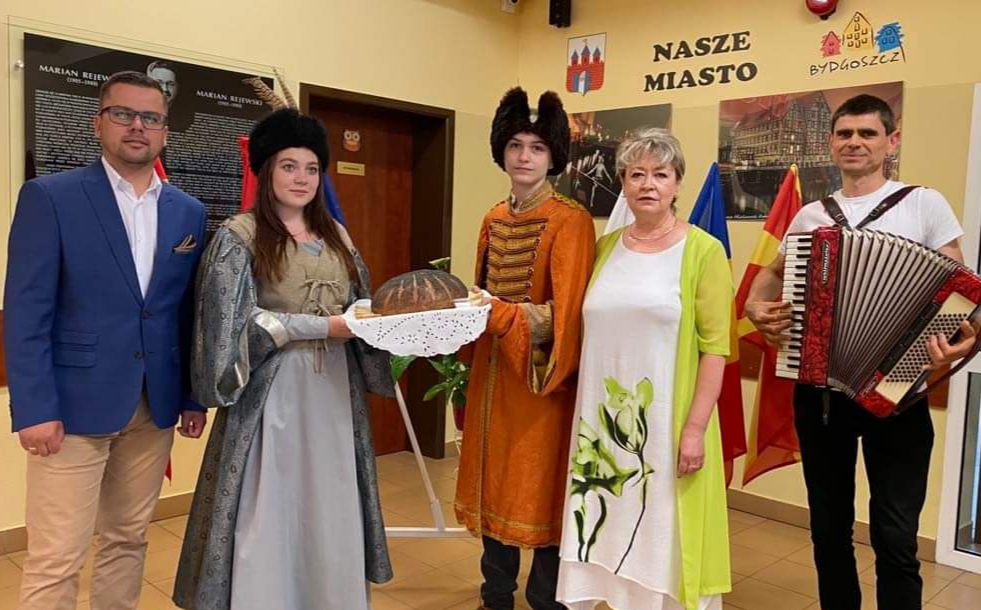 Love music, love yourself!